2/28/2011 - Marysville, PA
The CRHS is proud to announce that we have acquired a new piece of equipment: Conrail Camp Car CR 62610.
This piece was used on Conrail and Norfolk Southern to house track gangs as they roamed the system replacing and repairing track. Camp cars came in many different varities, including kitchen cars, bunk cars, and dining cars. Our car is a bunk car and was outfitted with beds for the crews to get a good nights sleep in after a hard day working on the railroad.
This car marks a couple of very important firsts not just for the CRHS, but also for the preservation community. This car is the first of its type in preservation that we know of. There are several others in use today by railroads as crew quarters or offices, but ours will be returned to original condition so that we can educate the public what it was like to work on the railroad during the Conrail era.
This acquisition is also VERY important to us as it is the first piece of equipment Norfolk Southern has ever donated to our organization. We are very proud that NS views us as a worthy candidate for this piece as we here at the home office have worked hard to show them that we are much more than just a group of railfans. We are a serious entity in the rail perservation field and our hard work is finally bearing fruit.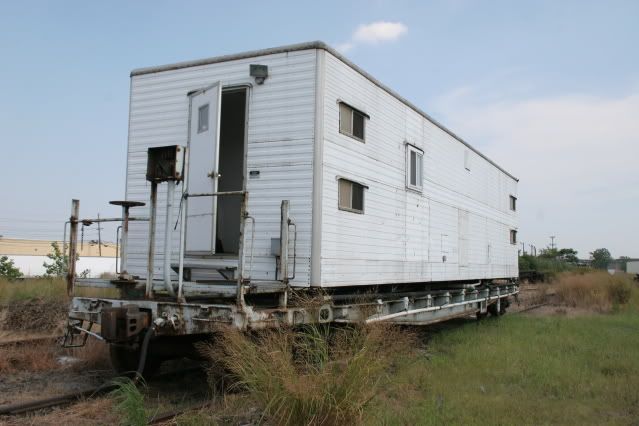 Conrail Camp Car 62610 is now safe in Topton, PA, thanks to the hard work of many.  Be sure to check out the summer  2011 edition of Conrail Quarterly to learn more about how we made this move possible. 
Our most sincere thanks on this project go to Steve Agostini, CSAO, and Norfolk Southern. Without their kindness, this would not be possible.
Stay tuned to TheCRHS.org forums and our Facebook page for updates on the progress of this and other projects.
The CRHS is a 501(c)(3) Non-Profit educational corporation in the state of Pennsylvania and is dedicated to the preservation and restoration of artifacts related to the Consolidated Rail Corporation (Conrail) so that it may educate current and future generations about the impact of Conrail in American History.